10 Books About Mother-Daughter Relationships
Mother's day is this weekend and I wanted to share some books that focus on mother-daughter relationships. Once I decided to compile this list I realized I should've include books about mother-son relationships as well but because I don't have any brothers it didn't cross my mind. It'll have to be another list in the future.
I'm a huge fan of family drama books because they're so relatable and ones that specifically focus on mother-daughter relationships because I can relate to that so much being a daughter. It's a topic that so many people can connect to and even learn something from reading stories about specific relationships.
Adult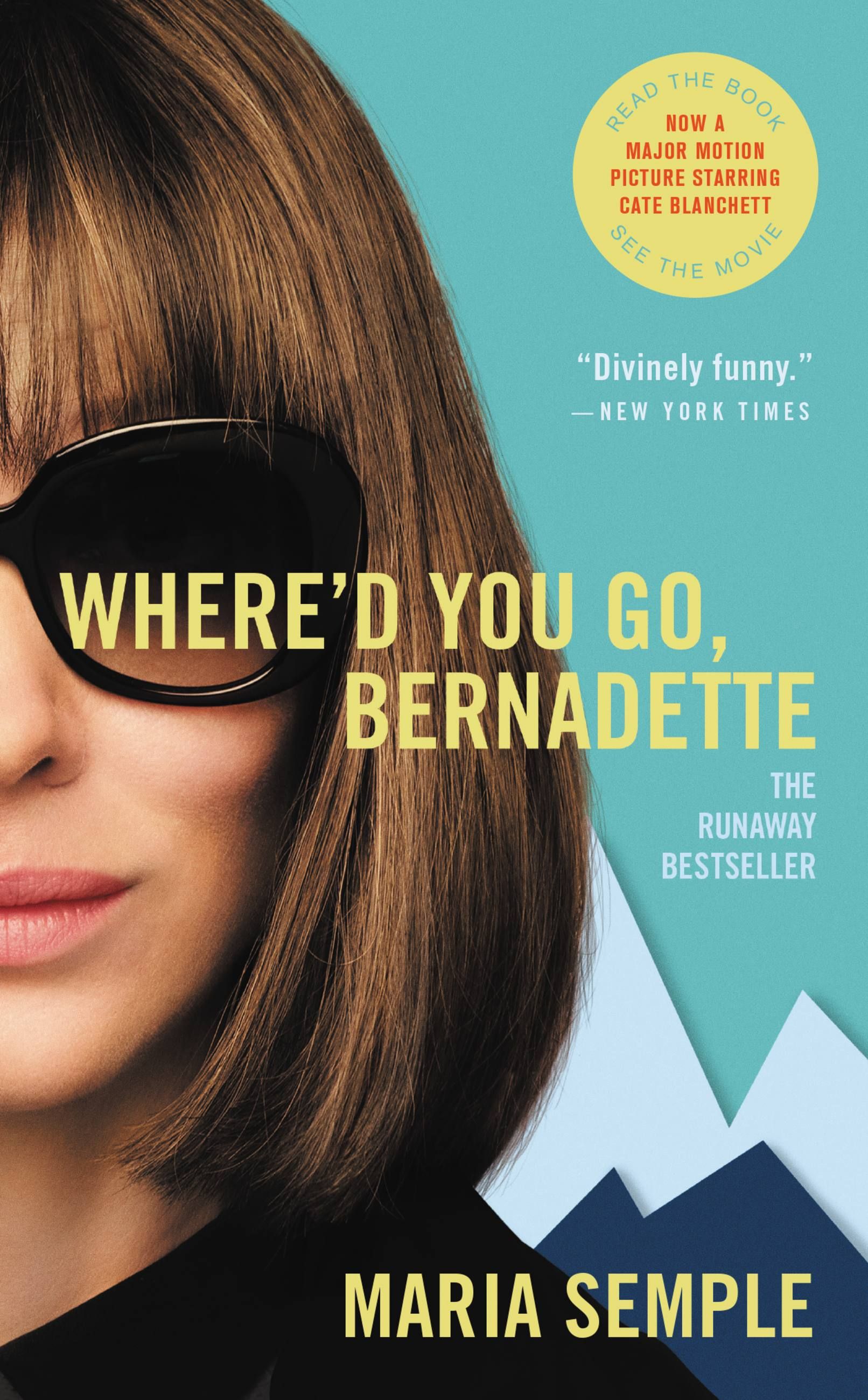 Where'd You Go Bernadette by Maria Semple
A misanthropic matriarch leaves her eccentric family in crisis when she mysteriously disappears in this whip-smart and "divinely funny" novel that inspired the movie starring Cate Blanchett (New York Times).
Bernadette Fox has vanished.
When her daughter Bee claims a family trip to Antarctica as a reward for perfect grades, Bernadette, a fiercely intelligent shut-in, throws herself into preparations for the trip. But worn down by years of trying to live the Seattle life she never wanted, Ms. Fox is on the brink of a meltdown. And after a school fundraiser goes disastrously awry at her hands, she disappears, leaving her family to pick up the pieces--which is exactly what Bee does, weaving together an elaborate web of emails, invoices, and school memos that reveals a secret past Bernadette has been hiding for decades. Where'd You Go Bernadette is an ingenious and unabashedly entertaining novel about a family coming to terms with who they are and the power of a daughter's love for her mother.
"A fierce, big-hearted, unflinching debut"* novel about mothers and daughters, haves and have-nots, and the stark realities behind the American Dream
A fierce debut novel about mothers and daughters, haves and have-nots, and the stark realities behind the American Dream. A waitress at the Betsy Ross Diner, Elsie hopes her nickel-and-dime tips will add up to a new life. Then she meets Bashkim, who is at once both worldly and naïve, a married man who left Albania to chase his dreams—and wound up working as a line cook in Waterbury, Connecticut. Back when the brass mills were still open, this bustling factory town drew one wave of immigrants after another. Now it's the place they can't seem to leave. Elsie, herself the granddaughter of Lithuanian immigrants, falls in love quickly, but when she learns that she's pregnant, Elsie can't help wondering where Bashkim's heart really lies, and what he'll do about the wife he left behind.

Seventeen years later, headstrong and independent Luljeta receives a rejection letter from NYU and her first-ever suspension from school on the same day. Instead of striking out on her own in Manhattan, she's stuck in Connecticut with her mother, Elsie—a fate she refuses to accept. Wondering if the key to her future is unlocking the secrets of the past, Lulu decides to find out what exactly her mother has been hiding about the father she never knew. As she soon discovers, the truth is closer than she ever imagined.

Told in equally gripping parallel narratives with biting wit and grace, Brass announces a fearless new voice with a timely, tender, and quintessentially American story.
Fortune's Daughter by Alice Hoffman
An "intimate, lovely novel, most of whose concerns swirl about the pain and joys of motherhood," from the New York Times–bestselling author of The Rules of Magic(People).
This fierce and beautiful story charts the histories of two women: Rae, young and unmarried and far from home, awaits the birth of her first child. Lila, a fortune-teller with no interest in the future, has lost her own daughter more than a quarter of a century earlier in New York. When these two women meet in Southern California it's Earthquake Weather – the time when unexpected things happen. Immediately, their lives and fortunes become intertwined, as Rae tries to break away from the man she has been with since high school and Lila reaches into the past to search for the child she lost.

This contemporary world is set against a series of Russian folktales told by an old woman who lives at the edge of Manhattan, in a place so well hidden it can only be found once in a life-time.
Swing Time by Zadie Smith
An ambitious, exuberant new novel moving from northwest London to West Africa, from the multi-award-winning author of White Teeth and On Beauty
Two brown girls dream of being dancers--but only one, Tracey, has talent. The other has ideas: about rhythm and time, about black bodies and black music, about what constitutes a tribe, or makes a person truly free. It's a close but complicated childhood friendship that ends abruptly in their early twenties, never to be revisited, but never quite forgotten, either.

Dazzlingly energetic and deeply human, Swing Time is a story about friendship and music and stubborn roots, about how we are shaped by these things and how we can survive them. Moving from northwest London to West Africa, it is an exuberant dance to the music of time.
Big Little Lies by Liane Moriarty
"A hell of a good book. Funny and Scary." — Stephen King
Big Little Lies follows three women, each at a crossroads:

Madeline is a force to be reckoned with. She's funny and biting, passionate, she remembers everything and forgives no one. Her ex-husband and his yogi new wife have moved into her beloved beachside community, and their daughter is in the same kindergarten class as Madeline's youngest (how is this possible?). And to top it all off, Madeline's teenage daughter seems to be choosing Madeline's ex-husband over her. (How. Is. This. Possible?).

Celeste is the kind of beautiful woman who makes the world stop and stare. While she may seem a bit flustered at times, who wouldn't be, with those rambunctious twin boys? Now that the boys are starting school, Celeste and her husband look set to become the king and queen of the school parent body. But royalty often comes at a price, and Celeste is grappling with how much more she is willing to pay.

New to town, single mom Jane is so young that another mother mistakes her for the nanny. Jane is sad beyond her years and harbors secret doubts about her son. But why? While Madeline and Celeste soon take Jane under their wing, none of them realizes how the arrival of Jane and her inscrutable little boy will affect them all.

Big Little Lies is a brilliant take on ex-husbands and second wives, mothers and daughters, schoolyard scandal, and the dangerous little lies we tell ourselves just to survive.
Little Fires Everywhere by Celeste Ng
Everyone in Shaker Heights was talking about it that summer: how Isabelle, the last of the Richardson children, had finally gone around the bend and burned the house down.
In Shaker Heights, a placid, progressive suburb of Cleveland, everything is meticulously planned – from the layout of the winding roads, to the colours of the houses, to the successful lives its residents will go on to lead. And no one embodies this spirit more than Elena Richardson, whose guiding principle is playing by the rules.
Enter Mia Warren – an enigmatic artist and single mother – who arrives in this idyllic bubble with her teenage daughter Pearl, and rents a house from the Richardsons. Soon Mia and Pearl become more than just tenants: all four Richardson children are drawn to the alluring mother-daughter pair. But Mia carries with her a mysterious past, and a disregard for the rules that threatens to upend this carefully ordered community.
When the Richardsons' friends attempt to adopt a Chinese-American baby, a custody battle erupts that dramatically divides the town and puts Mia and Mrs. Richardson on opposing sides. Suspicious of Mia and her motives, Mrs. Richardson becomes determined to uncover the secrets in Mia's past. But her obsession will come at unexpected and devastating costs to her own family – and Mia's.
Little Fires Everywhere explores the weight of long-held secrets and the ferocious pull of motherhood-and the danger of believing that planning and following the rules can avert disaster, or heartbreak.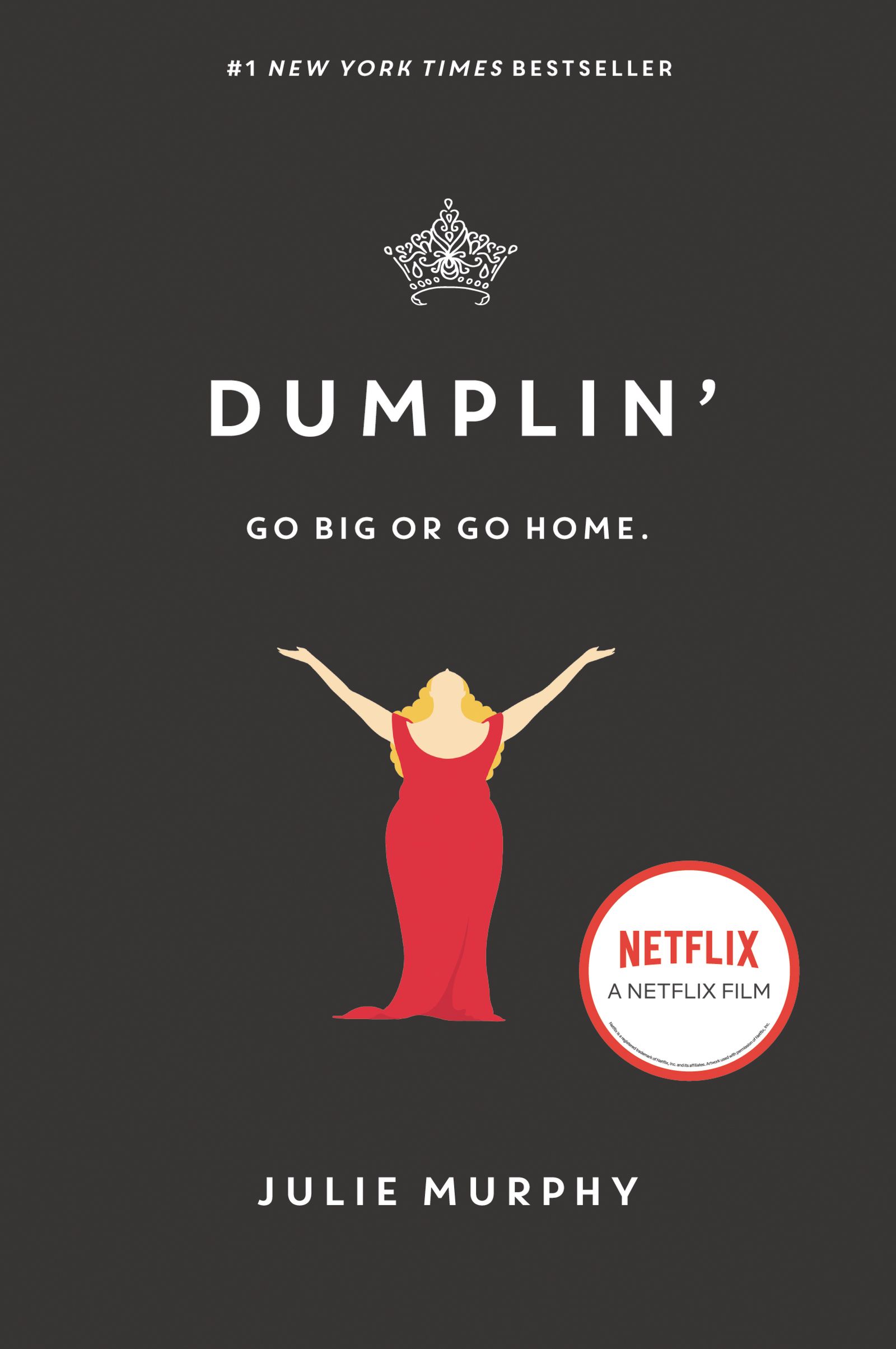 The #1 New York Times bestseller and feel-good YA of the year—about Willowdean Dixon, the fearless, funny, and totally unforgettable heroine who takes on her small town's beauty pageant.
Self-proclaimed fat girl Willowdean Dickson (dubbed "Dumplin'" by her former beauty queen mom) has always been at home in her own skin. Her thoughts on having the ultimate bikini body? Put a bikini on your body. With her all-American beauty best friend, Ellen, by her side, things have always worked…until Will takes a job at Harpy's, the local fast-food joint. There she meets Private School Bo, a hot former jock. Will isn't surprised to find herself attracted to Bo. But she is surprised when he seems to like her back.

Instead of finding new heights of self-assurance in her relationship with Bo, Will starts to doubt herself. So she sets out to take back her confidence by doing the most horrifying thing she can imagine: entering the Miss Clover City beauty pageant—along with several other unlikely candidates—to show the world that she deserves to be up there as much as any twiggy girl does. Along the way, she'll shock the hell out of Clover City—and maybe herself most of all.

With starry Texas nights, red candy suckers, Dolly Parton songs, and a wildly unforgettable heroine—Dumplin' is guaranteed to steal your heart.
The Poet X by Elizabeth Acevedo
Winner of the National Book Award for Young People's Literature, the Michael L. Printz Award, and the Pura Belpré Award!
A young girl in Harlem discovers slam poetry as a way to understand her mother's religion and her own relationship to the world. Debut novel of renowned slam poet Elizabeth Acevedo.

Xiomara Batista feels unheard and unable to hide in her Harlem neighborhood. Ever since her body grew into curves, she has learned to let her fists and her fierceness do the talking.

But Xiomara has plenty she wants to say, and she pours all her frustration and passion onto the pages of a leather notebook, reciting the words to herself like prayers—especially after she catches feelings for a boy in her bio class named Aman, who her family can never know about. With Mami's determination to force her daughter to obey the laws of the church, Xiomara understands that her thoughts are best kept to herself.

So when she is invited to join her school's slam poetry club, she doesn't know how she could ever attend without her mami finding out, much less speak her words out loud. But still, she can't stop thinking about performing her poems.

Because in the face of a world that may not want to hear her, Xiomara refuses to be silent.
I Am Not Your Perfect Mexican Daughter by Erika L. Sanchez
The Absolutely True Diary of a Part-Time Indian meets Jane the Virgin in this poignant but often laugh-out-loud funny contemporary YA about losing a sister and finding yourself amid the pressures, expectations, and stereotypes of growing up in a Mexican-American home.
Perfect Mexican daughters do not go away to college. And they do not move out of their parents' house after high school graduation. Perfect Mexican daughters never abandon their family.

But Julia is not your perfect Mexican daughter. That was Olga's role.

Then a tragic accident on the busiest street in Chicago leaves Olga dead and Julia left behind to reassemble the shattered pieces of her family. And no one seems to acknowledge that Julia is broken, too. Instead, her mother seems to channel her grief into pointing out every possible way Julia has failed.

But it's not long before Julia discovers that Olga might not have been as perfect as everyone thought. With the help of her best friend Lorena, and her first kiss, first love, first everything boyfriend Connor, Julia is determined to find out. Was Olga really what she seemed? Or was there more to her sister's story? And either way, how can Julia even attempt to live up to a seemingly impossible ideal?
Everything Everything by Nicola Yoon
"...an easy romance to get caught up in."
— Publishers Weekly
My disease is as rare as it is famous. Basically, I'm allergic to the world. I don't leave my house, have not left my house in seventeen years. The only people I ever see are my mom and my nurse, Carla.

But then one day, a moving truck arrives next door. I look out my window, and I see him. He's tall, lean and wearing all black—black T-shirt, black jeans, black sneakers, and a black knit cap that covers his hair completely. He catches me looking and stares at me. I stare right back. His name is Olly.

Maybe we can't predict the future, but we can predict some things. For example, I am certainly going to fall in love with Olly. It's almost certainly going to be a disaster.